Join us February 18th and 19th for GeekBeacon Fest 2022. Our mission is to unify geeks in support of Mental Health, Accessibility, Open-Source, Open-Culture, Gaming and more.
When - February 18th and 19th - Schedule
Where - YouTube, Facebook and other streaming platforms
Day One - YouTube | Facebook | Twitch
Day Two - YouTube | Facebook | Twitch
---
Confirmed Hosts: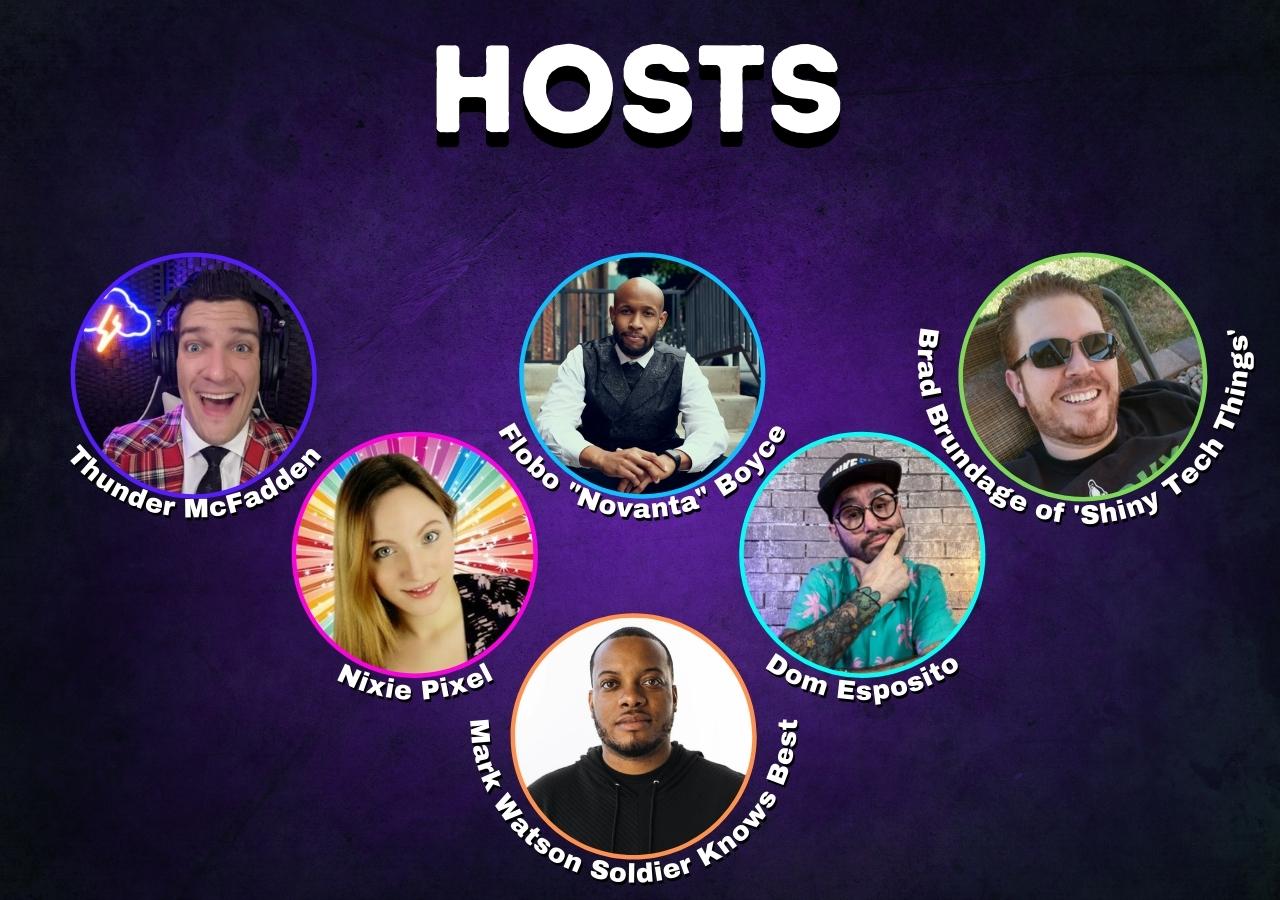 Nixie Pixel - Passionate about open-source Nixie Pixel has been on the leading wave of advocacy for accessibility in tech through her work spanning over a decade. Nixie is working harder than ever to grow open-source culture and opportunity with her work.
Thunder McFadden - Thunder started casting in 2020 for Minnesota Varsity League, the premier high school esports league in Minnesota. What started with Rocket League quickly expanded to fps and other games, and he now is the host and caster for 7 different esports in the league.
Flobo "Novanta" Boyce - is a Brooklyn-born, Los Angeles-based author, stand-up comedian, host, and caster. Through his digital network Knew Amsterdam Entertainment, Flobo continues to create diverse content with a comedic flair since its launch in 2017.
Dom Esposito - Hi, I'm Dom! I love all things tech and create internet content around it. I try to convert the "bells and whistles" of tech gadgets into something that your parents would appreciate.
Mark Watson - I'm Mark Watson and I go by SoldierKnowsBest. I create video content covering consumer electronics from cellphones to drones to robotic vacuum cleaners. After graduating college and getting commissioned in the Army, I created my first video in my spare time in 2007 reviewing the first iPhone. Fast forward a few years later, I turned a hobby into a full-time job and have developed a community of over 1 million users across my social media accounts with around 800,000 residing on YouTube.
Brad from Shiny Tech Things -  Is a Meganerd, I.T. Pro, Parent and husband who lives and loves all I.T. He Founded 1337Admin.org and 'Shiny Tech Things' YouTube channel to help teach technology to others and document some projects. He is Currently a systems analyst and volunteer on the weekends.
---
Confirmed Speakers: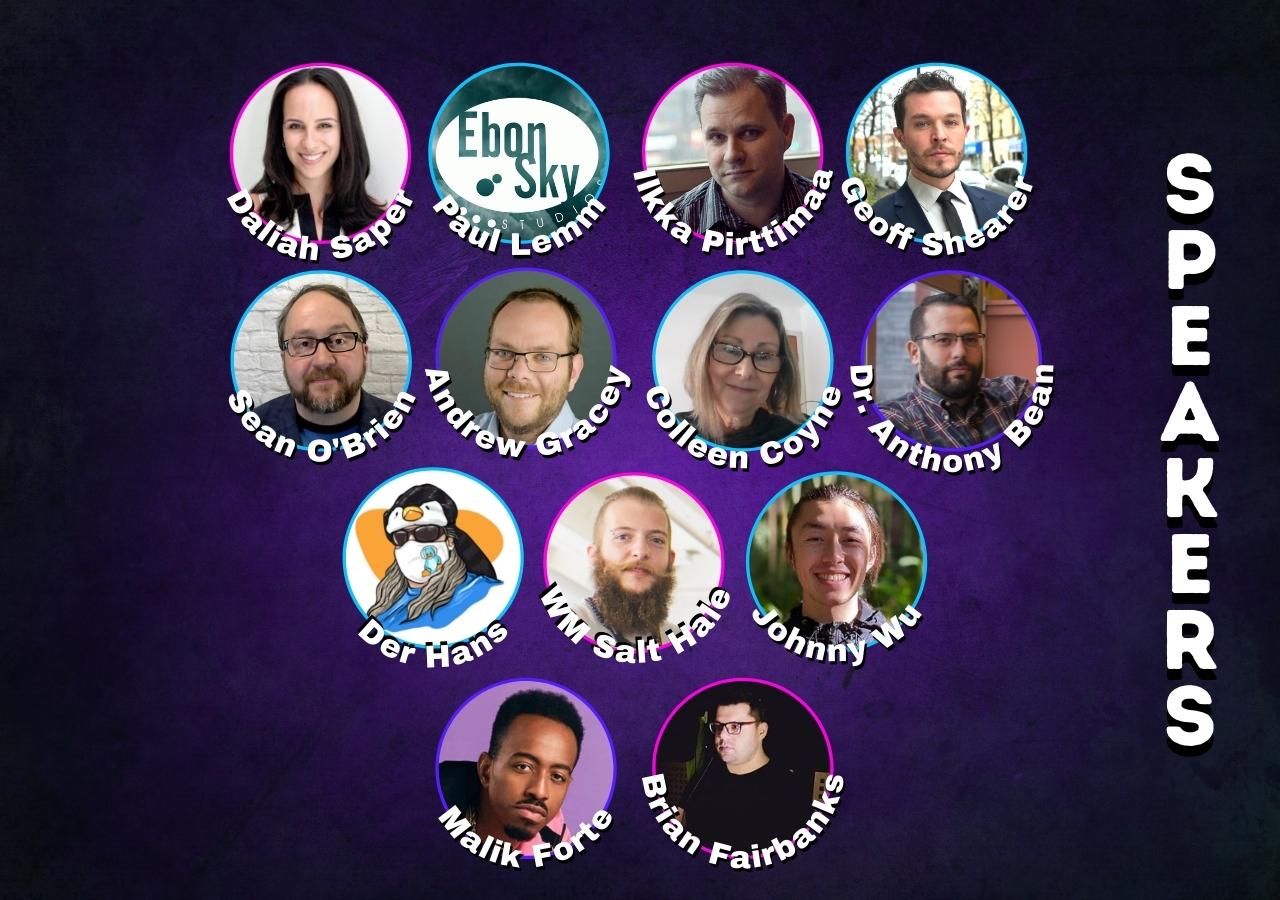 Daliah Saper - Tech and Social Media Attorney, runs her own law firm Saper Law.
Paul Lemm - With Ebon Sky Studios, who produce high quality audio games for the blind community.
Ilkka Pirttimaa - CEO of BlindSquare, is the World's Most Popular accessible GPS-app developed for the blind and visually impaired.
Sean O'Brien is a Lecturer at Yale Law School, and CSO of Panquake.
Andrew Gracey - Product Manager for Developer Experience at SUSE and is a developer turned evangelist turned product manager who is looking to make building software on Kubernetes easier and more humane!
Colleen Coyne - 38 Member of Emotions Anonymous, with three years' tenure on the EA International Board of Trustees.
Dr. Anthony Bean - CEO of Geek Therapeutics, and is a Licensed Clinical Psychologist.
WM Salt Hale - Community Director at Snowdrift.coop. His focus is on FLOSS communities and policy.
Der Hans - Hans is chairman of the Phoenix Linux User Group (PLUG), chair for SeaGL Finance committee, founder of SeaGL Career Expo, BoF organizer for the Southern California Linux Expo (SCaLE) and founder of the Free Software Stammtisch. Currently a Customer Data Engineer at Object Rocket
Brian Fairbanks - Developer of Lost and Hound, a sound driven blind-accessible adventure game. He is also Digital Content Developer & Audio Specialist at Daisy Ale Soundworks.
Johnny Wu - Namer Community Manager at Namebase and is the Director of Handshake, which decentralizes the root DNS zone and improves security of the internet.
Geoff Shearer - Leyline & Proof of Good DAO Head of Marketing by way of Koii Network and Gallant Exchange, where he oversaw global strategic marketing and marketing operations. 15+ years combined experience throughout Blockchain, Finance, Fintech, Telecommunications, Biomedical Research, Education, Public Policy, and more. Under his management, projects have raised over $125M.
Malik Forté - Malik is an Internet and YouTube personality and is the founder of Crewham, a community of streetwise gamers.He was a gaming editor for  Nerdist and helped create beats and write songs for Grammy-nominated artists!
---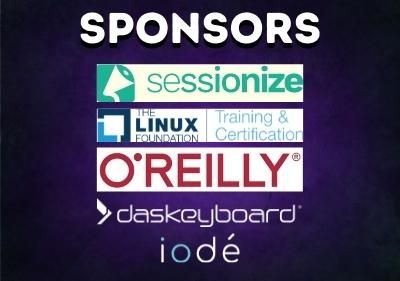 The Linux Foundation is offering a discount to any attendees.  use discount code: GBF2022
Thank you to sessionize for providing us with a complimentary platform to allow us to organize and run our event.  
Thank you for Das Keyboard for running a giveaway during our event.  You can view their full catalog here and use the special discount code GBF2022 to get 10% off any Das Keyboard. Giveaway open to US Residents Only.
Thank you to iodé.tech for running a giveaway for a privacy infused Samsung S9 during our event. You can view their catalog of privacy based phones and devices here. Giveaway open to Europe residents only.
Thank you to O'Reilly Media for providing some free ebooks to people who attend GBF2022. More details on O'Reilly Media can be found here.